Every summer Jenn take interested students to

Lake Placid

for a few weeks. For those of you who are new this year here are things that the skaters will experience.

First they will have two 50 minute freestyle sessions a day. We try to do back to back sessions in the morning so we can do other things in the afternoon.

There will be on-ice classes that are offered everyday. They consist of spins, jumps, footwork, ice dance, and creative movement. The classes are sometimes taught by famous skaters and coaches. Each class offered is $13. These classes are optional.

There are also off ice classes offered daily. Such as, Fitness, Stretch, Dance, Yoga, Trampoline and

off ice edge

. Each class offered is $13. These classes are optional.

In the past I have given skaters a 50 minute lesson everyday. Of course the amount of time and frequency is optional. My private lesson rate is more than in Vermont because the rink takes a percentage out of my check.

Also in past years I have had my skaters work with my former coaches and a few others that may have specialities that will help the skaters with specific skills. Again this is optional and the fees will vary from coach to coach. I often sit in on my students lessons to learn with them.

In order to have lessons or classes everything has to go through the box office. You will need to purchase tickets from the box office. Things change as the week goes, so to make things easier you may want to leave a credit card on file at the box office. You cannot return tickets so we try to have the skaters not over purchase the first day.

Jenn's mother lives in

Lake Placid

and has been boarding skaters for over a decade now. Skaters share a large bedroom and bathroom. A hot breakfast and dinner will be provided daily, along with a bag lunch and healthy snacks. A shuttle will be provided to and from the rink that fits the needs of the skaters.

In the evenings when the skaters have down times we may go to an event or two. Every Tuesday night there is a concert in the park in past years we saw Romeo and Juliet on the lawn.

If you are interested you may check out

Lake Placid website

for prices and schedules. You can also contact my mother Kathy Lupia with housing questions at

klupia52@yahoo.com

.

Please feel free to ask me any questions you may have and I hope to see you on the Olympic ice.
Powered by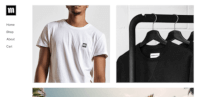 Create your own unique website with customizable templates.