Frequently Asked Questions
How Often Should a skater practice?
A good rule of thumb is, for every lesson you take, you should practice at least once before your next lesson in order to improve. Check the following web-sites for open Freestyle sessions. www.champlainvalleyskatingclub.org and www.enjoyburlington.com/leddypark.cfm

What is the next step after basic skills?
After you complete the basic 8 you may continue to the USFS levels. If you like to jump and spin than Moves in the Field and Freestyle might be for you, both start at Pre-Preliminary and go through Senior (Gold). If you love edges and expressing music ice dance might be for you. Ice Dance starts at Preliminary and finishes through gold and international dances. All of these have tests you can take in front of judges to pass to the next level. The test will qualify you for different levels at competitions.

Why is the benefit of having a private coach?
Having a private coach would help you excel at a faster pace, you will get personal assistance on difficult skills. It is also very helpful to have a private coach at competitions.

What should my skater practice?
If you are a basic skills skater you can bring your basic skills book to your practice sessions and refer to it for things to practice. If you are at a higher level you may refer to the USFS rule book or ask you coach to give you a list that you may write down in a notebook.

How often should my skater sharpen their skates?
Each skater is different. Some like very sharp skates all the time and some may like a duller skate. A good rule of thumb is every 20 hours. This is where having a skating notebook comes in handy. You may want to write down when, where and what radius of each sharpening. This way you will always know when you may need a new sharpening.

What do I need to bring to a competition?
You will need...
Skates
Gardes and Soakers
Performance outfit
Warm up jacket
Gloves
Tights (clean with no holes)
Clean skates for non over the boot tight skaters
Sneakers for warm up and cool down
Two copies of your music
Extra laces
Sewing Kit
Make up
Safety Pins
Hair Accessories
Hair product such as hairspray and comb
Healthy Snack
Water Bottle
First Aide Kit
Screw Driver and Spare Screws
Medication
USFS Number and Event Number
Directions to the Rink

What should my skater where on the ice?
If your skater is a beginner, they should be dressed as if they were going to play in the snow. The rink is cold to keep the ice cold. A winter jacket with snow pants, mittens and a helmet are recommended. If the skater is more advanced and will be skating on a freestyle session they can where a pair of athletic leggings or a dress/shirt with tights, with many layers on top and gloves or mittens.

How often should my skater practice on and off ice?

Powered by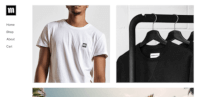 Create your own unique website with customizable templates.