>

>

Simply Move It Junior
Simply Move It Junior
SKU:
Did you know you make the same mistakes drawing your moves in the field and you do skating them on the ice? With this workbook series you can fix this problem off ice by breaking down the geometry of each move in the field.
This workbook helps the skater understand the diagonal patterns. It also has videos to help demonstrate terms and elements. Plus pages to draw on that break down each move that the skater can translate back onto the ice.
Powered by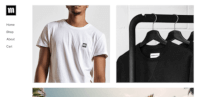 Create your own unique website with customizable templates.